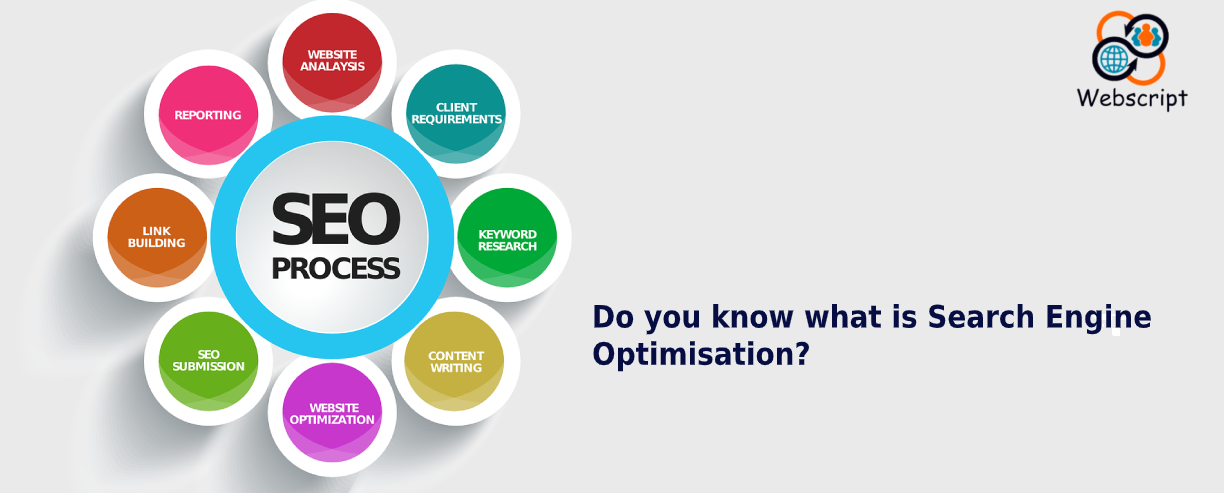 Expert Tips for Optimizing Your Blog Posts
---
Do you know what is seo? what is search engine optimisation? How does SEO works? Search Engine Optimisation(SEO) are two types those are on page seo and off page seo. Know more about White hat SEO, Grey hat SEO and Black hat SEO.
SEO is a collection of technique which is use to make our website compatible with search engine guidelines. It is a practice of increasing the quality and quantity of traffic to our website through organic search results. In other words it is simply known as quality control for website.
How does SEO works?
SEO techniques are used to develop a website for better ranking by improving the volume and quality of traffic to a website.
Search engine shows results based on Google algorithms. Search engine have crawlers which crawls in the web and find new data and send it back to search engine server.
Based on users keyword quaries search engine shows the result as per their calculation rules.
Similarly search engine will scan the site to reach to a conclusive decision that whether the content is user friendly or not which will further decides the ranking factor on search engine result page.
What are the types of SEO ?
There are basically two types of SEO:
On Page SEO
On page SEO is mainly focus on our website content. It's main objective to ensure that the search engine and the user can easily comprehend the content. On page SEO primarily help the crawlers and then the crawlers decide whether the content is relevant and potentially acceptable.
In case of On page SEO lots of other things are also to be considered :
Keywords : keywords are the key phrases or words through which user finds the information in search engine. Keywords can be of two types
Short tail keywords
Long tail keywords
Short tail keywords are keywords containing less than 3 words and some time they are less specific.
Long tail keywords are keywords containing more than 4 words that makes the search results more specific they get better ranking than single word or short tail keywords.
Meta keywords: There was a time where title ruled in search engine rankings but people started to misuse it so because of this google has put the meta keywords as an important tool for search engine rankings. Meta keywords should be meaningful and should not be stuffed with keywords.
Meta description: Meta description is the overall summary of website on web page. Meta description should be meaningful. The meta description character should be atleast of 160 . This is a html tag and helps the visitor to connect with Website easily.
Meta tags: meta tags are snippets of text that delineate a content in the page itself. Meta tags only appear in the pages source code . Meta tags are html code and is only visible for the bots not for users.
Headings: headings are equally important for any website as it gently describe the website in a proper way. We should avoid using H1 and H2 tags unnecessarily rather we should use when it is very compulsory.
Image optimization: As we all know " A picture is worth a thousand words". We should make proper image with with appropriate file name and size so that the user can easily understand what the image is trying to say
Off page SEO
Off page SEO helps to bring waves of visitors so that they can be converted to potential customers for your site.By writing fabulous content one can get the best ranking in search engine but by getting few links to that content it increases the chances of getting some higher couple of spots.
Off page SEO acts as a supplements for on page SEO. We need to focus on quality backlinks and appearance efforts to make the most of our SEO.
What are the technique of SEO ?
White hat SEO - White hat SEO technique is considered as the correct and organic way of doing SEO. In white hat SEO all the rules of search engine are to loe followed. It is basically a slow process and need lots of patients but provides long lasting growth in ranking
Black hat SEO - Black hat SEO is considered as unethical form of practicing SEO. It is done by not following the guidelines of Search engine. Black hat provides instant and unpredictable growth in the site but it is not beneficial for long run. If black hat SEO techniques are followed all the hard work will be in vain and in worst case our site may be back listed.
Grey hat SEO - Grey hat SEO is neither white hat nor a black hat SEO but it's a combination of both the techniques. There is a little practice of black hat SEO which may hurt the website after a regular updates
Conclusion:
So it is here to conclude that SEO service is must and most prominent way to drive millions of traffic that results in generating quality leads to our website. For this we should practice only white hat SEO techniques to optimise our performance.